Candidate for the office of EGF president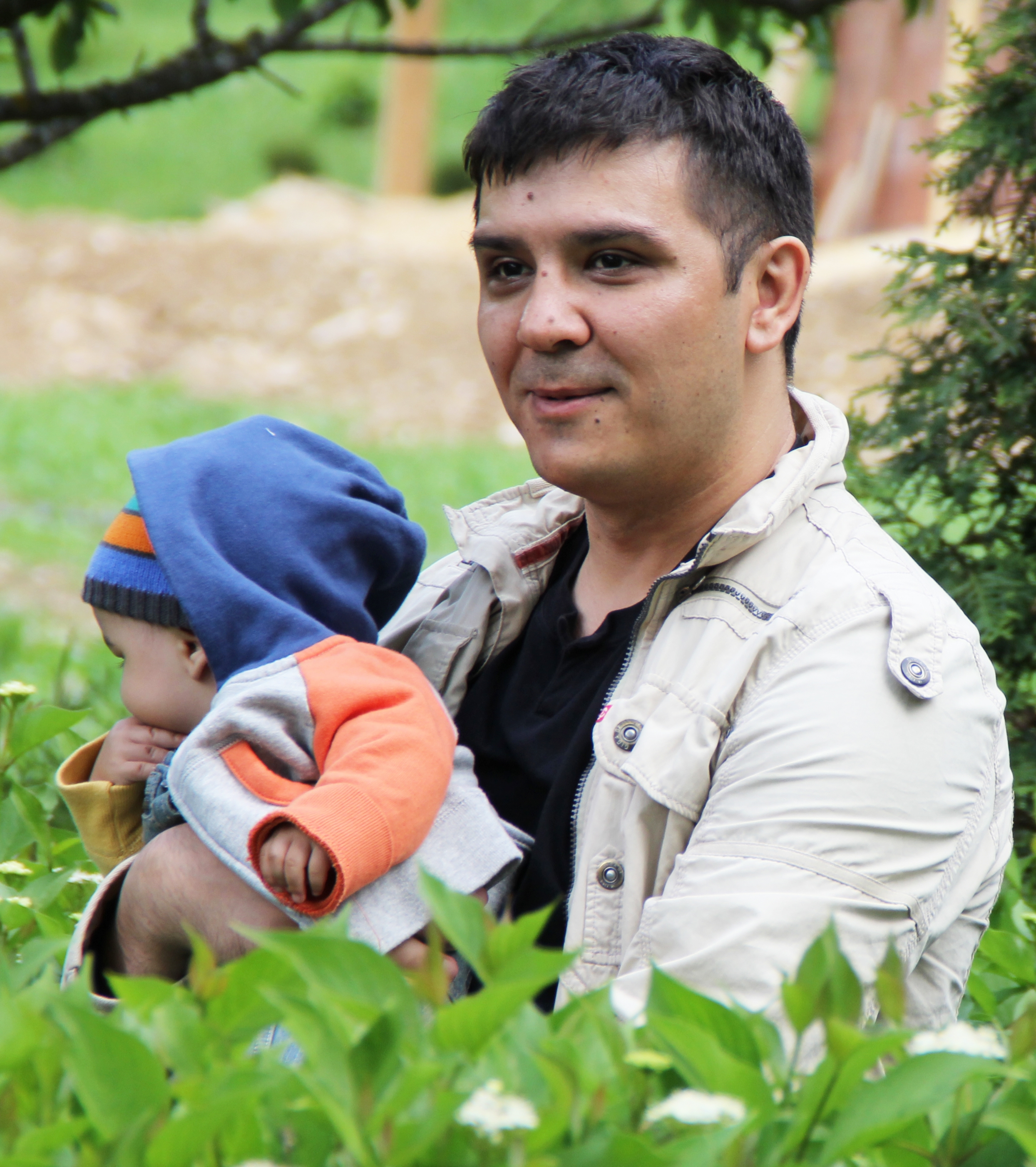 Because I chose to candidate for the office of EGF president this year, I think it is natural to make a presentation of myself and my ideas.
To begin with, I don't think a fully developed strategic plan should be the work of a single person.
In this document I intend to make clear my perspective and to add my own ideas as a contribution to a future strategic plan for development of EGF.
Also, because most people know about me as a top player, but little else of my activity as a promoter, I would like to write this document in two parts: first one will be a description of my activities during the past 9 years.
Those activities shaped me and gave me the ideas I have today, thus the second part where I draw conclusions will come as a natural follow up.
Part 1
.
My teacher Saijo Sensei told me once that a moment will come when I will have to choose between the competition path and the teaching path. For me that moment came when I turned 5 Dan pro. It was my personal ambition to reach that rank, in order to prove to myself and others that is possible. Once I made my choice and opted for teaching, I felt that I could contribute a lot more by being in Europe than in Japan. This was the main reason why in 2004 I chose to come back to Europe. I chose Romania as my residence because it is my native country.
When I returned to Romania I found a very difficult situation for Go in my country. The federation has been corrupted and was led by a person who wanted it for personal profits and not to develop Go. It is why everything was organized with minimal resources and at minimal standards. I felt Go was dying in Romania, in stark contrast with what I knew when I have learned the game. After 1989 we had a golden age for Romanian Go and most of our top players are a generation formed at that time.
My return marked the founding of Saijo club, a location that was open to Go players every day without interruption for the next 9 years. I immediately started teaching there, every Saturday and Sunday I had public lessons. This has attracted most players that lived in Bucharest and the club activity was quite lively. With time a lot of new players joined the club.
I wanted very much to promote Go and change things, so I started to look for schools interested in Go classes, I tried to contact the embassies of Japan, China and Korea. I had a cold and distrustful reception wherever I tried.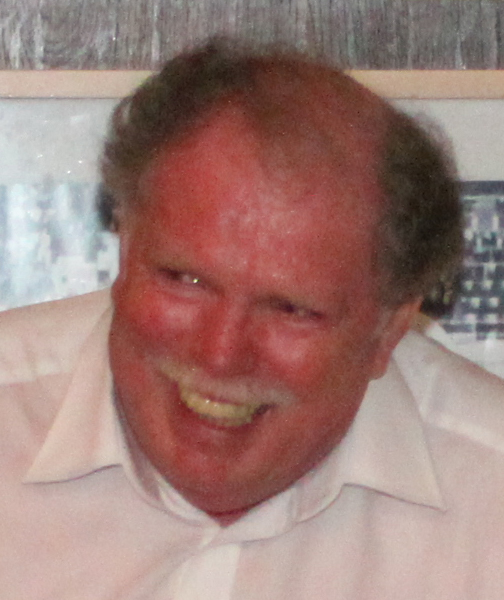 Some schools reluctantly accepted to try Go classes, but it was without pay and with no support from teachers. I often found myself going to school with the big bag of materials in my hand only to find out that other teacher needed the classroom and the lesson is canceled, or that the kids went out to play football and there were only 2 or 3 left. After months of trying I realized that this is not the way.
In 2004, thanks to Martin Stiassny it was possible to organize a teaching tour with Saijo Sensei and me. The tour lasted one month and a half and visited 5 European countries.
One of the countries was Romania, which gave us the opportunity to organize Saijo Cup, a tournament with more than a hundred participants, and also to visit various schools where this time we were met with enthusiasm. One such school was Ion Creanga high school in Bucharest where they had classes for Japanese language. Thus the first cultural link was established. After the tour I took the opportunity to introduce Go at various events, workshops, most of them from the cultural agenda of the Japanese Embassy. Saijo club provided a great pool of volunteers, making our participation in such workshops possible and also fun.
This went on for some years until finally the Japanese Embassy warmed up and I managed to convince them to organize the Japanese Ambassador's Cup, an event that lasted 5 editions and was the starting point of a huge reformation process for the Romanian Community. The first edition took place in December 2007 at the Bucharest National Theater where we have found a great location, also thanks to the Embassy. I have designed the tournament with promotion of the game in mind, so we had opening and closing ceremony where girls in kimono presented the program and we had important guests such as the Japanese Ambassador, academicians, Fujistsu Romania CEO. We had a lot of presentation materials and tried hard to attract the mass media. Back in 2008 I spent some hours to make a crude video that is still on you tube today, this is the link :
https://www.youtube.com/watch?v=Czy_AtTMsys
This painful work for something I had no qualification with made me appreciate the work of
EuroGoTV
and I strove hard to convince the people around me of the importance to have them at our events. Later on Romania was the greatest supporter of EuroGoTV.
The Japanese Ambassador's Cup inspired people and also was a great emotional moment for the Saijo Club's collective, who worked very hard but full of enthusiasm to organize the event. Only months later this source of inspiration run its course and we had in march 2008 the first edition of Shusaku Cup in Tirgu Mures, a tournament that was to become one of the best in Europe.
The snow ball had started rolling.
In the summer of 2008 while I was attending the Leksand Congress, the secretary of
FRGO
visited the Japanese embassy and tried to force their hand in an agreement that would put me out of the organization of the event and would make FRGO the sole partner and organizer. Upon my return to Romania I was summoned at the embassy and I found myself in a three people meeting with the embassy's cultural attaché and the secretary of FRGO, Mr. Mihai Opris. Ten times the attaché said that the embassy would like me to continue to organize the event and ten times Mihai Opris said no, it's not possible. He had a smile from ear to ear when he did that. He knew the event could end on the spot and yet he wanted it, because for him it was compromising that an event like this, with 150 participants existed, while the federation tournaments barely managed to gather around 20 people.
In that moment I learned something important:
that we need to take care so our organizations don't fall prey to people like this
, and also that I needed to fight to protect my work. In the end the embassy let me organize the event again and FRGO took a step back, but this single act of Mihai Opris pushed me to candidate for presidency of FRGO, something I would not have thought to do otherwise.
This is how at the end of April 2009 at the general meeting of FRGO I won with one vote difference and became president of FRGO. Almost immediately Mihai Opris resigned his post and the amount of
corruption and illegality
i have found upon researching FRGO documents was staggering. Maybe I should mention here that FRGO is a state sponsored organization, unlike most National Go Associations in Europe.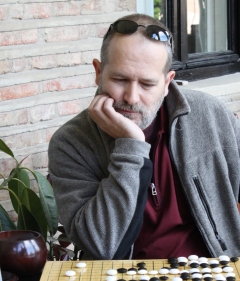 The change in FRGO leadership had created a new wave of energy and I was lucky to have close to me a team of capable people.
Bogdan Campianu
became vice president of FRGO and because I have asked him to candidate as
vice president of EGF
this year I will try to make a short presentation of him in a separate document.
Also, the current president of FRGO, Mr. Florescu has been one of the pillars of the team founded in 2009.
We had a hard task ahead of us, because while restructuring the FRGO and organizing the annual events associated with it, we have embarked on a marathon of large events that lasted without interruption for two years and a half, each one barely months away from the next. To give the list:
End of June 2009, Romanian summer camp
Autumn 2009 the European Team tournament, Pitesti
December 2009, Japanese Ambassador's Cup
Start of March 2010 , European Youth Championship , Sibiu
May 2010 , Balkan Championship, Mogosoaia , Bucharest
June 2010 , Romanian summer camp
August 2010, Iasi Cup plus Romanian Masters, first edition
December 2010, Japanese Ambassador's Cup
January 2011, renovation of Saijo Club's location
June 2011, Romanian summer camp
August 2011, WYGC, an event for which I started preparation 9 months in advance
Autumn 2011, European Women Championship
At the end of all this most of us were quite spent. Personally, as one who has been at the core of all events described above, I felt I need to dedicate more time for myself and my family and I decided to quit presidency of FRGO, leaving behind a much stronger organization with an infinitely better leadership compared with 2009.
Thing is, organizing a tournament can be quite easy and simple if you just put some boards on the tables and get some referees to do the rounds and make a basic website of the event. But we did it with promotion in mind and this meant opening and closing ceremonies, sponsor hunting, mass media approach, bartering, creation of promotional materials, sending invitations to various institutions, protocol meetings etc. This is a lot of work and it's also invisible, most players who come to such events have no idea what it took to create them.
I think you will find on EuroGoTV's site much more about our events than I can say with words here. At the peak, Romania had
4 yearly events with over 100 participants
, very warm relationship with embassies of Japan and China and to some extent also Korea, a developing relationship with the Romanian Olympic Committee, important contacts with institutions such as Ministry of Sports, Education, Culture, Foreign Affairs, Go has gained such popularity with schools that we had not enough instructors to cover the demand.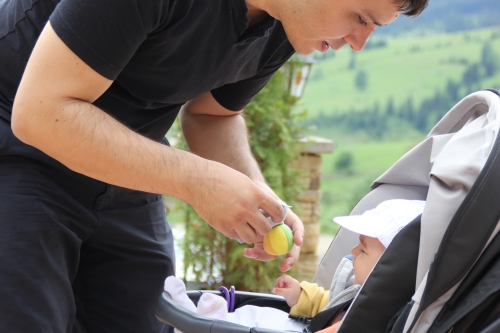 At any rate, I have learned a lot in those years and most important conclusion is that Go can become a popular game and there are a lot of resources, human and financial, to be found in Europe. It only takes time, dedicated work and continuity to get the snowball rolling. When it does happen though, results are quite spectacular.
placed by Catalin Taranu 5p at 12:29 Sat 19 July 2014