The best Winter Camp ever
The perfect winter vacation in a very beautiful and famous ski and spa resort?
Date and location: 5-11 February 2018, Vatra Dornei, Romania.
European Pro Tournament EGF Academy Training Camp
FRGO Junior Romanian National Women Go Championship
Romanian National Youth Tournament
Romanian National Pair Go Championship Memorial Dan Cucu
Open tournament during the week
VADO Cup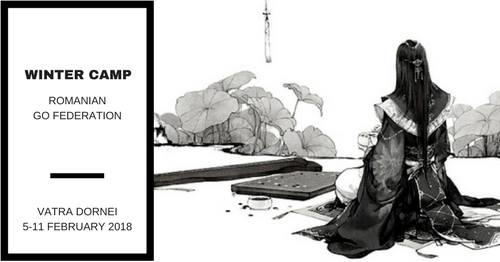 Register
HERE
more info on the
tournament facebook page
(link works now)
placed by HW9x9 on 22:16 Wed 03 January 2018
comment(s)

Sorry, you are not logged in......(you have to allow session cookies)
Login for members:
Forgot your password? Click here.
Not a member yet?
Join now!
; it is easy, fast and
FREE!
No third parties have any acces to provided data.
Did you know that
VIP-members
have an auto-login option?