The 11th World Students Go OZA Championship
The 11th World Students Go OZA Championship was held in Tokyo between the 25th of February and the 1st of March.
The organizers of the tournament were:
- The All-Japan Students GO Association
- NIHON KEIZAI SHIMBUN INC.
- PANDANET INC
in cooperation with The Nihon Ki-in and The International Go Federation.
If you don't know much about this tournament, this is how it works: it takes place every year and nowadays 3 players from Europe (2 boys and one girl) are allowed to take part in it.
There is an online qualification tournament on Pandanet to decide these 3 players.
The European players who qualified this year and therefor took part at the main tournament in Tokyo were: Antti Tormanen (6d) from Finland, Dusan Mitic (6d) from Serbia and me, Laura Avram (2d) from Romania.
The good news for Europe is that for the first time a European player, Antti Tormanenm, managed to finish in the top 3 at this tournament and that was a very nice achievement.
Here you can see the final results and check the games:
http://igooza.nikkei.co.jp/students/11th/index-we.htm#about
.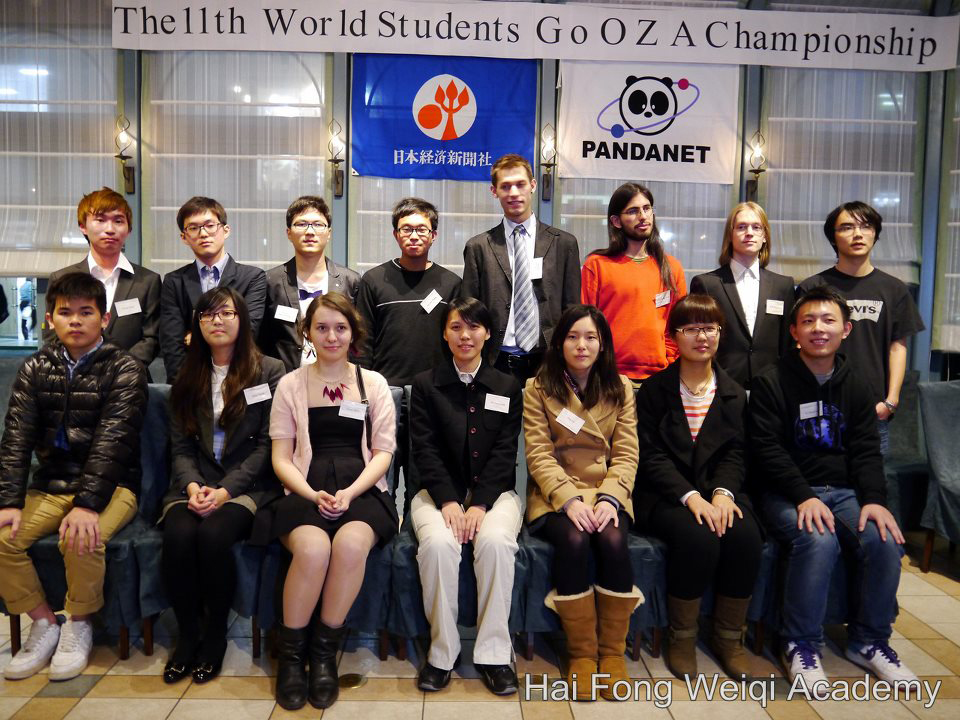 placed by thelaura on 22:40 Mon 04 March 2013
comment(s)

Not a member yet?
Join now!
; it is easy, fast and
FREE!
No third parties have any acces to provided data.
Did you know that
VIP-members
have an auto-login option?